About Elevate
We help great SaaS companies grow
When it comes to growing a multi-million dollar SaaS business, we've seen what works. Our growth strategy process has been refined over years of industry experience, across many dozens of SaaS companies.
We weave your revenue goals + your team's professional development needs into a clear, actionable roadmap. Then, we step in as a direct line of support for your team: arming them with the guidance, tools, and new skills they need to get the job done.
Georgiana Laudi
Areas of expertise: operationalizing customer insights, product-led growth, strategic partnerships, inbound marketing, scaling high-growth orgs, team coaching & advising
Georgiana has been working with SaaS companies like Unbounce, Appcues and Sprout Social since 2009. She's been launching and building B2B and B2C brands online since Y2K was a thing. In three years, she built a team that grew revenue 900% and was awarded the 14th spot in the Deloitte Technology Fast 50™, without any major funding.
Having scaled marketing teams from a founder run blog to 35 strong, she loves helping ambitious managers grow into great leaders, and empowering teams to build high-impact, cross-functional solutions for growth.
Claire Suellentrop
Areas of expertise: deep customer insights, conversion-optimized messaging & copy, product-led growth, customer marketing communications
Claire helps B2B and B2C SaaS companies like Wistia, FullStory, Edgar, and Death to the Stock Photo get out of the "echo chamber" and inside their best customers' heads. She's spoken internationally about the impact of customer research, and her methods have generated record-breaking email open rates, click-through rates, and new user signups.
She loves helping teams develop greater empathy for their customers, and find marketing messages that create stronger connections (aka: higher conversions).
We Get Results
Our experience spans many dozens of SaaS companies — from founders ready to hire their very first marketer, to organizations with hundreds of employees trying to align departments around revenue growth. Over our combined 15+ years' experience in SaaS, we've done things like...
Increased users from 14k to over 400k and helped scale from pre-revenue to 3.5M ARR.
Scaled marketing from a founder-run blog to 35, helped grow revenue 900% in 3 years and go from $1 to $16M in ARR.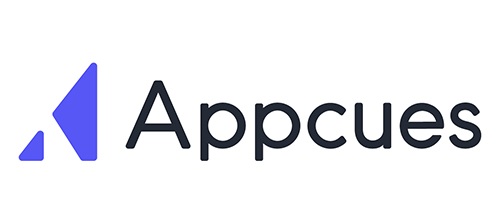 Guided the customer experience mapping process, and provided interim exec-level guidance during a leadership transition.
Redefined messaging strategy and increased new user signups by 65%

Helped hire the Head of Marketing, coached Customer Success & company-level strategic planning.

Helped uncover key customer insights & increase ROI on paid advertising through improved messaging.
We've taught 100+ students our growth methodology through our training program, SaaS Marketer Essentials.
We've mentored 50+ early-stage startups directly and through accelerators programs.

We've spoken worldwide (from 20-person private training sessions, to thousands of conference attendees) on our methods for finding, attracting, & retaining high-value customers.
Our Philosophy
We believe that true growth comes from three key areas of your company — your customers, your product, and your team — we identify which levers it's most critical to pull, and in what order, to accelerate your company to its next major milestone.
Your customers
What triggers your customers to abandon their "old way," and go searching for something new? What are the urgent factors motivating your customers to sign up today?
Your product
What do new customers "hire" your product to do for them, and what friction points prevent them from getting the job "done" with your product?
Your team
Is your team encouraged to deliver value to customers or do their KPIs incentivize unhealthy behaviors, and a focus on low-impact projects? Do you have the right people in the right roles? And do those people have the knowledge and guidance they need to succeed — or are they quietly drowning?
Our marketing & growth advice is featured by…
Ready to grow your company?